The Flyball Building
The Future Site of the Flyball Building
After many weeks of moving dirt, it is ready for the building.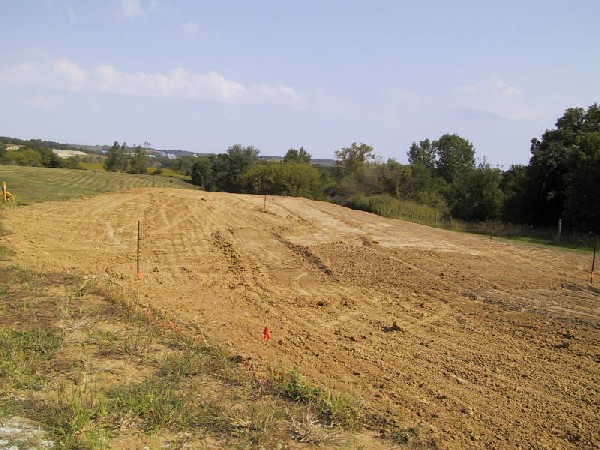 Phase 1: The Building
The Delivery of the Materials
The semi cab converts to a forklift to unload the supplies.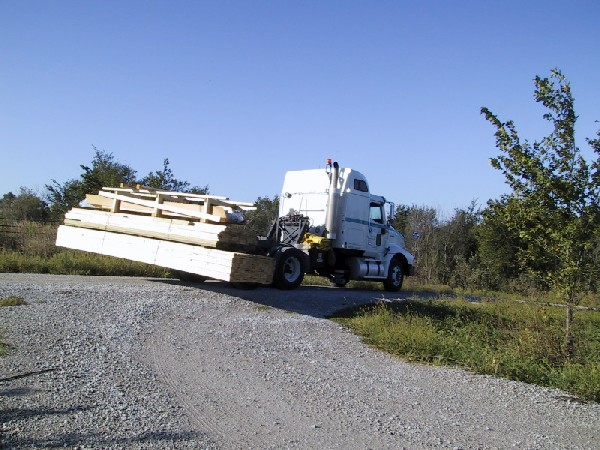 Day 3 of the Construction
The posts are set in the ground.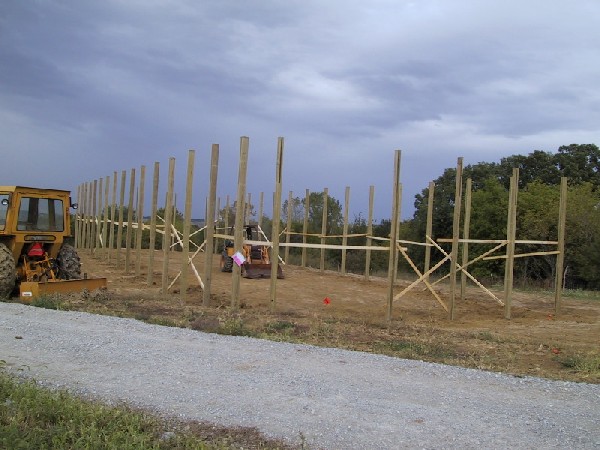 Day 4 of the Construction
Horizontal bracing is added.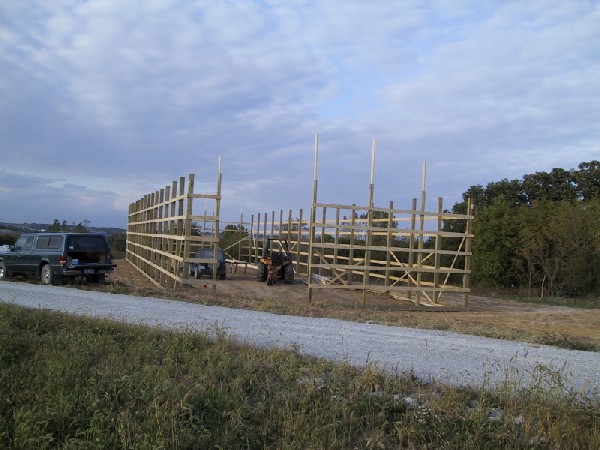 Day 5 of the Construction
The roof trusses are in place.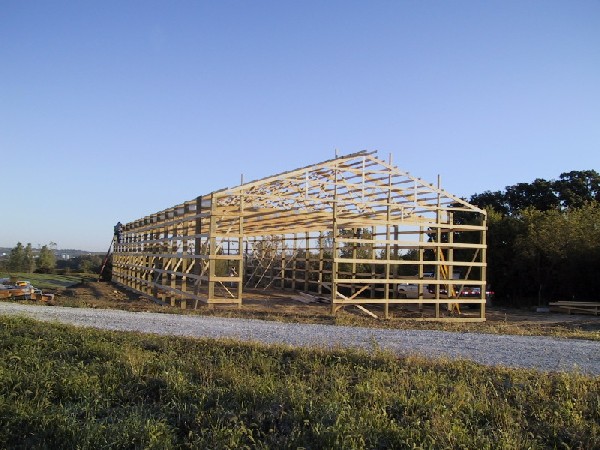 Day 6 of the Construction
Doors are framed out and bracing is added.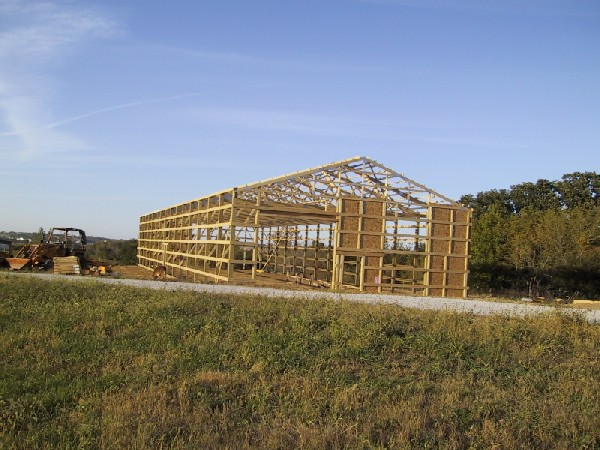 Day 7 of the Construction
Siding is put on.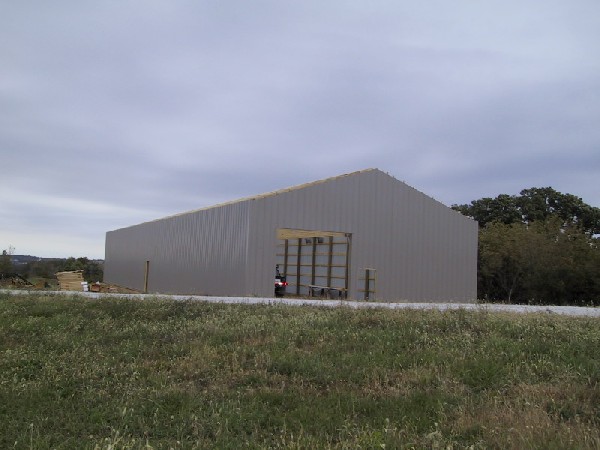 Day 8 of the Construction
Windows are added. Couldn't start the roof because it was too windy.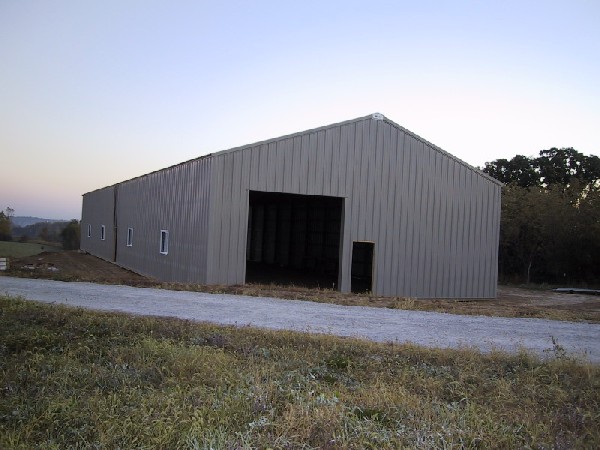 Day 9 of the Construction
Most of the roof is added.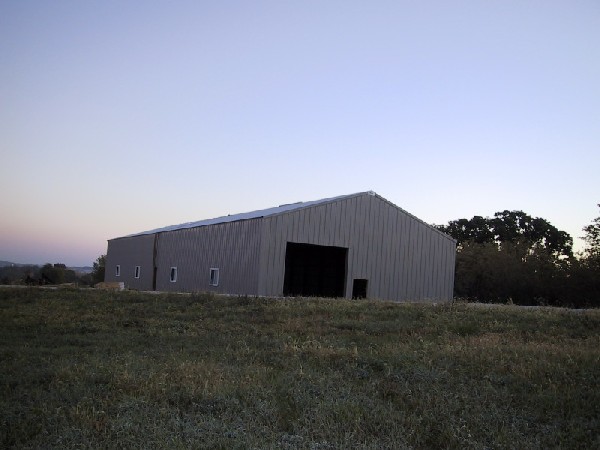 Day 10 of the Construction
The roof is completed and the walk through doors have been added.
Wick is done with their part. Another contractor will be coming to pour the floor.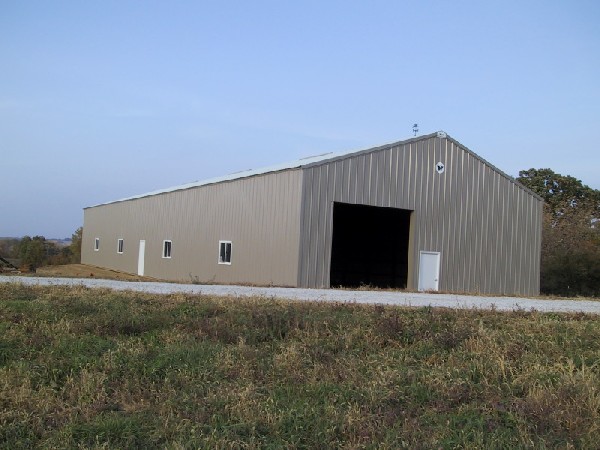 Phase 2: The Floor
Day 1 of the Floor
The floor is requiring some dirt to be removed and about 2 inches of gravel to be added. After a day of work, about 3/4 of the floor is ready.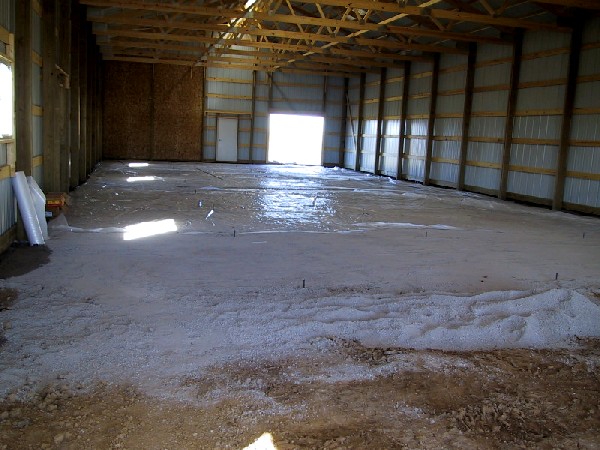 Day 2 of the Floor
The digging and fill is completed and reinforcing rod has been laid out.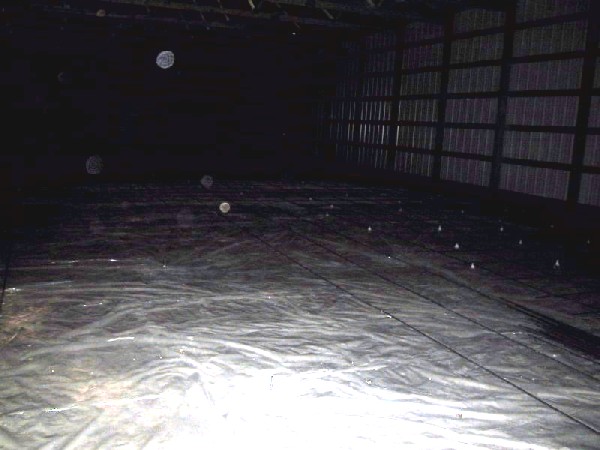 Phase 3: Finishing Touches
With the floor complete, we added heating and lighting and rolled out the mats. Now it is ready for Flyball and Agility practice.